Summer Discover
The water trail "ansaina"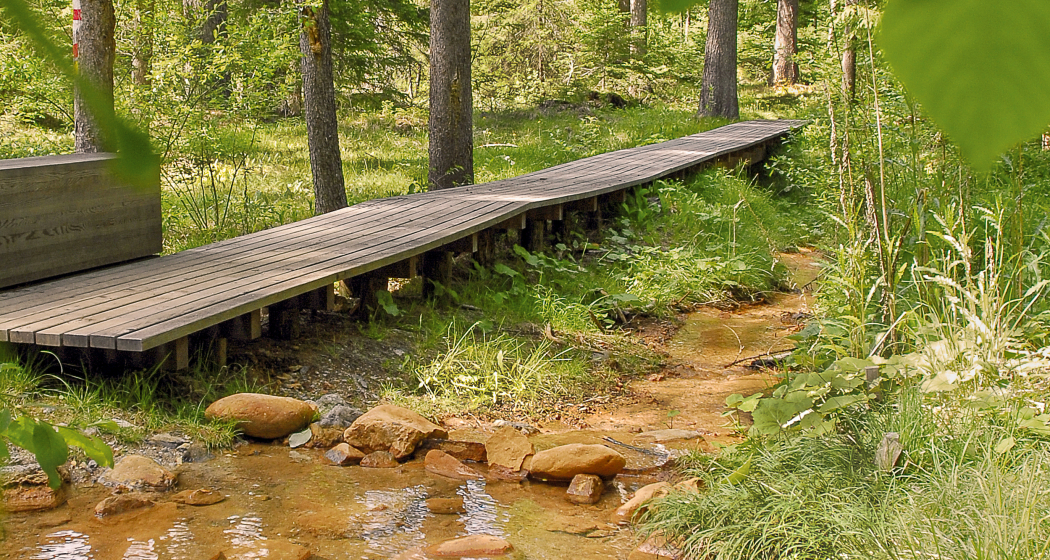 The "ansaina" water trail takes you along the Albula, the Landwasser and the Schaftobelbach. Along the way you will come across places to linger, to observe and to marvel at.
Walk past small hidden sulphur and iron springs, wild unruly mountain streams and the Landwasser Viaduct.
The water trail is signposted throughout with blue water trail signs. Information boards point out the posts.
At 11 posts near the Arvadi spring, water can be experienced sensually.
Duration and requirement
Stuls – Runsolas – Falein: 1 h 50 min
Length: 10.3 km
Ascent/descent:­ 307 m/306 m
Requirements: leicht, teilweise Kinderwagentauglicht
Contact
Infostelle Parc Ela
Tel.: +41 (0)81 659 16 18
info@parc-ela.ch
www.parc-ela.ch