Reka Holiday Village Bergün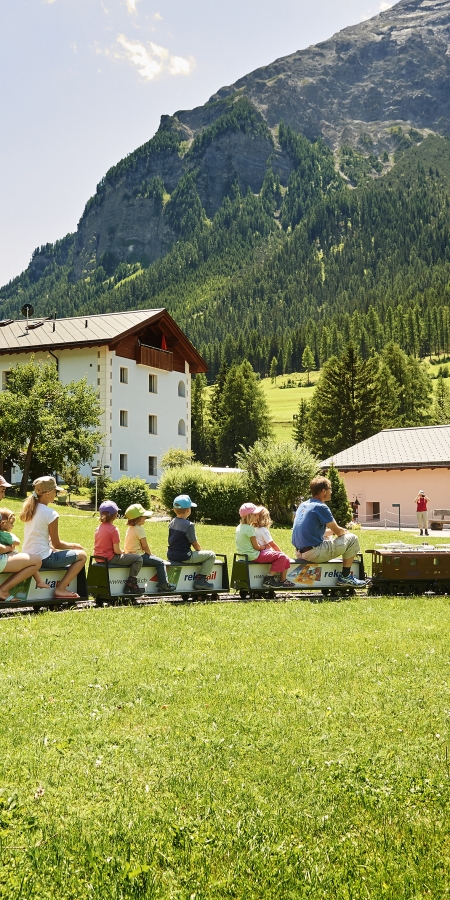 Toot-toot! From April to October all the signals will be green at the Bergun Reka Holiday Village! A real railway carriage has been converted into a children's play area and a little railway chugs round the holiday village with its passengers. But the best part is that traveling by train on the famous Rhaetian Railway is free all summer for Reka guests. The 'RhB' weekly rail pass is now included in the holiday home rent!
A warm welcome to the Reka Holiday Village in Bergün!
Reka Holiday Village to the theme of 'Railway Experience for Children & Adults', with narrow-gauge railway, games room inside a converted train carriage, fun and games in the playgrounds, mini-golf, indoor pool with whirlpool recliners and kiddies' paddling pool, rental service for baby articles, Rekalino programme for younger guests (one day of nature, games and adventures each week), etc. Spacious apartments and a beautiful outdoor area are guaranteed to make your stay here a very pleasurable one!