UNESCO – World Heritage RhB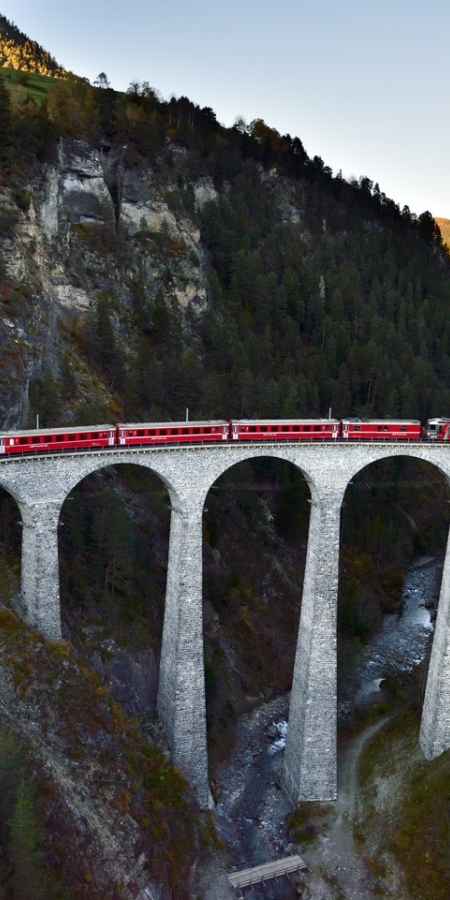 A masterpiece of engineering from the pioneering days of railway construction awaits you with the section of railway line between Thusis and Tirano!
In July 2008 the Albula and Bernina lines of the Rhaetian Railway were officially included on UNESCO's World Heritage List. In terms of structural engineering and layout the railway line across Albula and Bernina is a tour de force – and it's more than a hundred years old!
The landscape and the railway line blend together in a profusion of expansive radii, exquisite structures and serpentine lines through craggy and precipitous valleys. The most prominent landmarks include the Landwasser Viaduct, helical tunnels between Bergün and Preda, and the circular viaduct at Brusio. Exemplary to this day...