Wellness Bergün Filisur
KurBad Bergün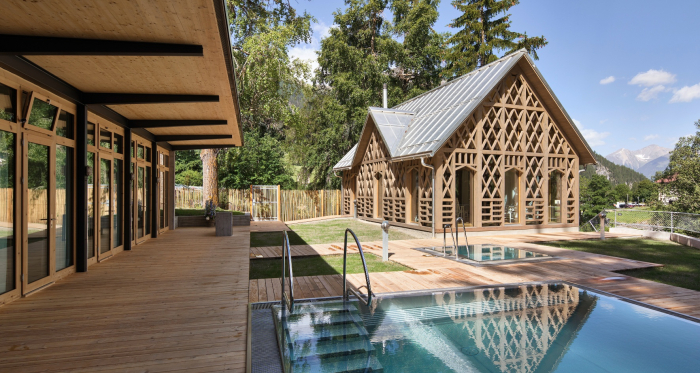 Show all 6 images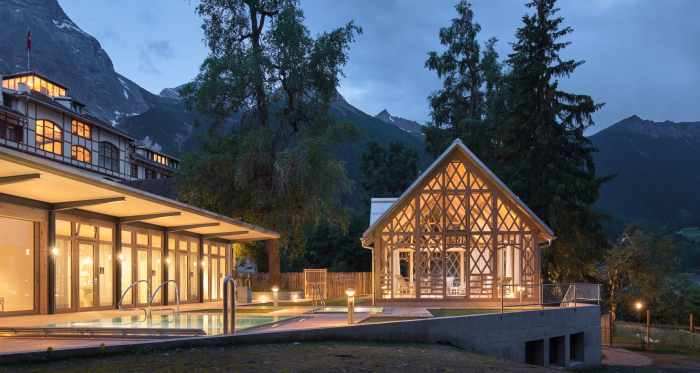 Enjoy the sauna, the relaxation room and the pools with a view of the surrounding mountain panorama.
Description
, where the Tuors-Bach flows into the village, the Kurhotel Bergün has stood since 1906. What was once planned as an attractive climatic health resort for guests during the construction of the Albula railway line attracts more than 100 years later with a spa bath. Now the water is in the center here. And best of all: Non-Kurhaus guests are also welcome at the KurBad!
Eed into the imposing mountains and with the soothing background noise of nature in the background, another place to relax and recharge your batteries has been created directly at the spa hotel. Enjoy the sauna in the historic ice cellar, below the relaxation pavilion. Or relax in the outdoor area in the warm whirlpool (32 degrees) or cooling pool (10 degrees). In addition, you can fortify yourself with fresh mineral water in the KurBad am Trinkbrunnen – the "Ava da Bravuogn".
whirlpool with 32° «Ava Cuetschna»
flow cooling basin with 10° «Ava Cuetschna»
sauna in the historic ice cellar, mineral water plunge pool (from 16 years)
Rest & Yoga Pavilion
Recreation room
Massage (sporadic offer, under construction)
Drinking fountain with Albula mineral water «Ava da Bravuogn»
Prices
Prices (2 hours stay)
Hotel guests: included in the room rate incl. bathrobe
Apartment guests: adults CHF 15 / children CHF 10, bathrobe available on request for CHF 8
External guests (reservation maximum 24 hours in advance): Adults CHF 25 / Children CHF 15, bathrobe available on request for CHF 8
Opening hours
Opening hours summer season: 14:00 – 20:00 (children 14:00 – 17:00)