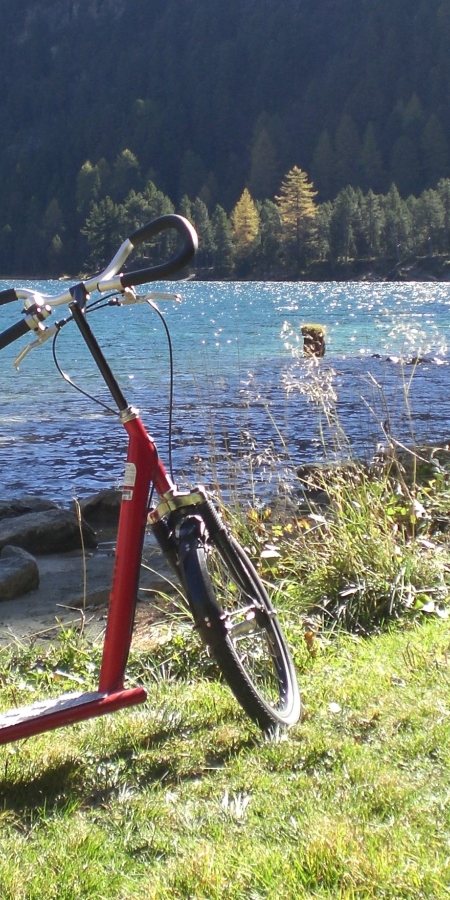 In summer you can ride the Albula Pass road from Preda to Bergün on a kick scooter. The Rhaetian Railway takes you to Preda in just 15 minutes and then it's off back to Bergün along the 6 km stretch. Great fun for all ages!
Our Offers.
The racy pleasure on two wheels
Kick-scooter ride. The racy pleasure on two wheels.
Duration and requirements
The downhill run from Preda takes a good twenty minutes.
The road is open to traffic in summer. Kick scooters are classified as road vehicles in the same way as, say, bicycles; you are therefore required to observe the Highway Code.
Renting
Kick scooters are available for hire from Mark Sport in Bergün or Hotel Kulm in Preda.
Groups must make their reservations in advance.
Special descents from Chants (Val Tuors), from the parking lot God (Latsch), from the fountain in Stuls and from the Albula Hospiz to Bergün can be made on request.
Prices Scooter rental
Adults: CHF 18.00
Children: CHF 14.00
Rental helmets: (recommended) free
Check out the construction of the new Albula Tunnel in Preda at first hand
Then enjoy a kick-scooter ride back to Bergün.