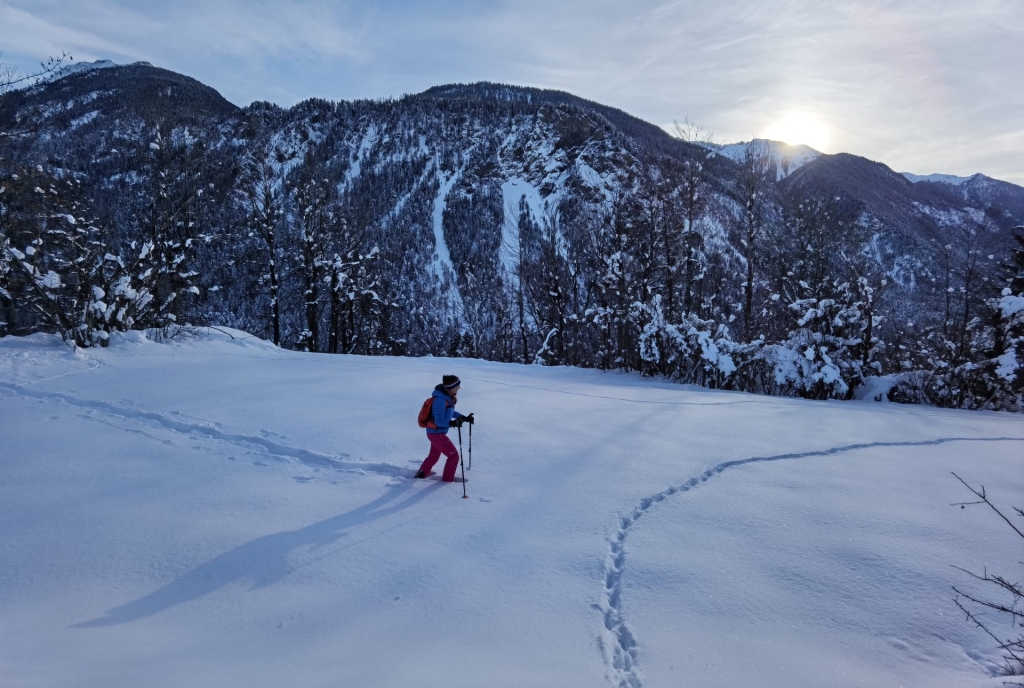 Snowy forests, wintry mountains and untouched nature guarantee a unique snow experience!
Guided Tours
Would you like to be accompanied on a snowshoe hike? Mark Sport Bergün offers guided tours on request.
Mark Sport AG
Veja Megstra 106
7482 Bergün/Bravuogn
Tel. +41 (0)81 407 11 65
info@marksport.ch
www.marksport.ch
Here you find information about the open winter sports facility.
Schneesport mit Rücksicht
Damit Wildtiere nicht übermässig durch die Freizeitaktivitäten der Menschen gestört werden, wurden zum Schutz der Tiere Wildruhezonen und Wildschutzgebiete eingerichtet. Es ist wichtig, die Zonen zu kennen und diese nicht oder nur auf angewiesen Routen zu betreten.