Summer Discover
Via Romantica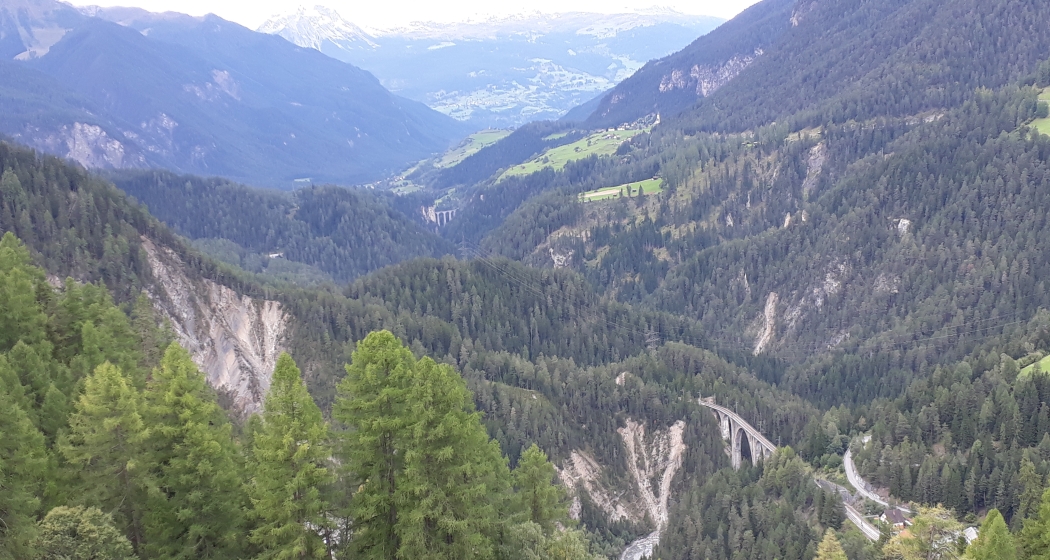 The spectacular hiking trail crosses the ruses, scree slopes and avalanche trains that stretch down from Muchetta to Landwasser.
From Wiesen Station you start to Jenisberg, a Walser settlement that is inhabited all year round. From here, follow the signs to Filisur.
On the way you have an excellent view of the Wiesner Viaduct of the Rhaetian Railway.
Duration and requirement
Wiesen – Jenisberg – Filisur: 2 h 45 min
Length: 8.9 km
Ascent/Relegation: ↑404 m ↓ 520 m
Requirements: medium to difficult
Not suitable for children 
Refreshment stops: Gässälibeiz Jenisberg, various restaurants in Filisur.
Contact
Bergün Filisur Tourismus
Tel.: +41 (0)81 407 11 52
info@berguen-filisur.ch
www.berguen-filisur.ch