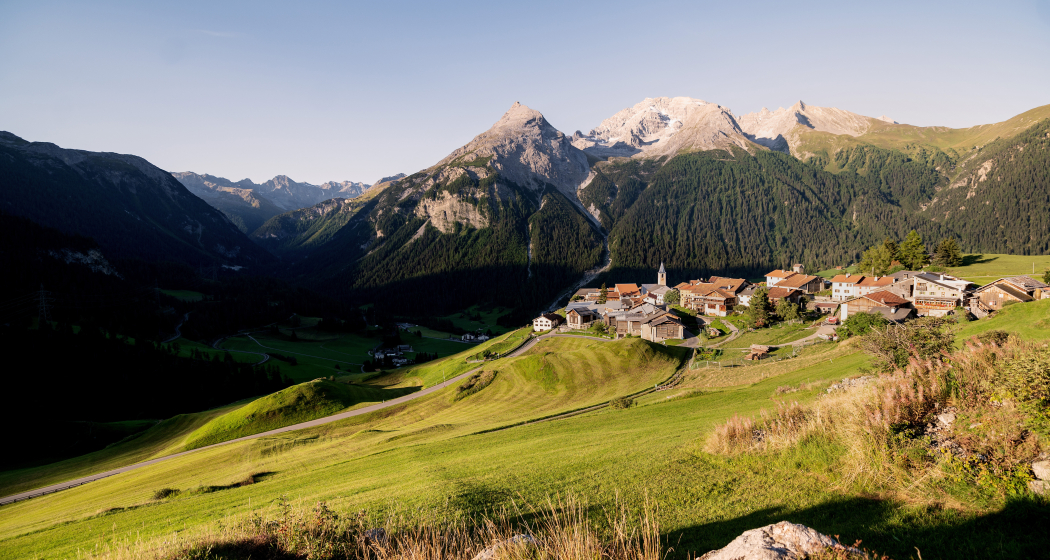 In 1952, the first Swiss Heidi film was shot in the small village of Latsch ob Bergün and in Falein. In 2014, the time had come for a new Heidi film. Again, Latsch was the setting for filming. This trail is dedicated to the making of the latest Heidi film and gives you a look behind the scenes of the filming. One of the highlights on the idyllic hike is the original Heidi hut in Falein from the 1952 film.
Duration and requirement
Stuls – Runsolas – Falein: 1 h 50 min
Falein – Pnez - Stuls: 1 h 10 min
Length: 8.8 km
Ascent/descent: 485 m
Requirements: middle
"post da marenda" / public barbecue area
The first "post da marenda", a Parc Ela refreshment post, is located at the Heidi hut in Falein. It offers self-service alpine and farm products and drinks. There is a public barbecue area 500 m from the Heidi hut.
Heidizvieri
Groups can book a snack at the Heidihütte on request.
Contact: Fam. Schutz, Tel.: +41 (0)79 577 94 09
Also at the Bergün Local Museum
Be a guest at the shooting of the 2014 Heidi film or watch the 1952 Heidi film.
Contact
Bergün Filisur Tourismus
Tel.: +41 (0)81 407 11 52
info@berguen-filisur.ch
www.berguen-filisur.ch