Sommerangebot
Fascination Landwasser Viaduct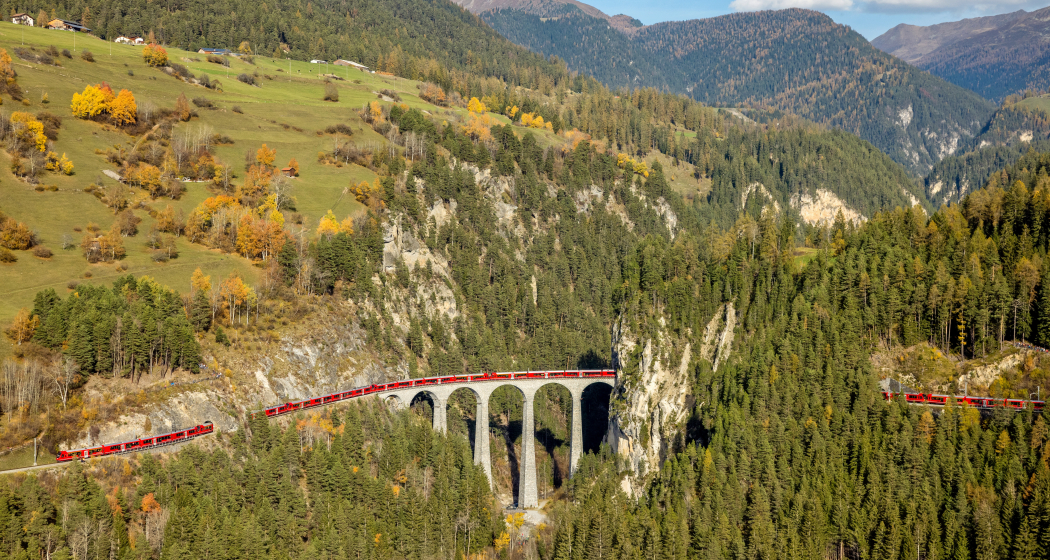 Visit to the Landwasser Viaduct with a guide.
The Landwasser Viaduct in Filisur is one of the highlights of the Rhaetian Railway's UNESCO World Heritage route. Pictures of the viaduct go around the world, even more so since the world record on October 29, 2022.
Walk with our guide to the viewpoint "Landwasser Viaduct". Learn interesting facts about the construction of the viaducts, the RhB and the Albula Valley.
Informations to our guided excursions
Public and extraordinary excursions:
Excursions Fascination Landwasser Viaduct 
Excursions - Hike Four Viaducts:
Excursions Hiking Tour to the  Four Viaducts
Experience tips for the Fascination Landwasser Viaduct:
Graubünden Circle - Ihr Reisebegleiter
Contact und Administration
Bergün Filisur Tourismus
Tel.: +41 (0)81 407 11 52
www.berguen-filisur.ch