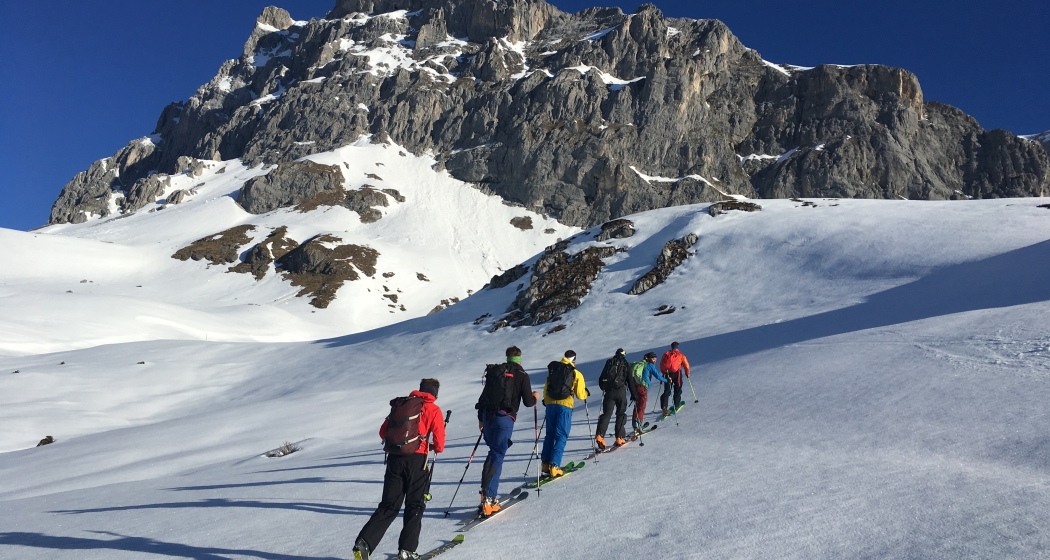 From March 13, 2023 we are working on Darlux on the revisions of the facilities. For touring skiers we offer the possibility to come to the mountain in the morning. Driving possibilities exist in principle only during the week (no weekend operation), and we ask for telephone registration by 15.00 the day before.
Monday, March 13, 2023: with all three sections to Piz Darlux, 2567 m.a.s.l.
Tuesday, March 14, 2023: with two sections to Alp Darlux (Snowhill), 2287 m.a.s.l.
From 15 to 24 March 2023: (only during the week): with the first section up to Pros da Darlux (La Diala), 1977 m.a.s.l.       
- Ascent: 08.00 a.m.
- Meeting point: Darlux valley station 07.45 a.m.
- Registration: day before until 03.00 p.m.
- Ride from: min. 5 persons
| | Piz Darlux | La Diala/SnowHill |
| --- | --- | --- |
| Adults | CHF 26.00 | CHF 16.00 |
| Youth / Seniors | CHF 23.00 | CHF 14.00 |
| Kids | CHF 15.00 | CHF 10.00 |
| | Adults | Youth / Seniors | Kids |
| --- | --- | --- | --- |
| Piz Darlux | CHF 26.00 | CHF 23.00 | CHF 15.00 |
| La Diala/SnowHill | CHF 16.00 | CHF 14.00 | CHF 10.00 |