Sommerangebot Scooter
Scooter ride Preda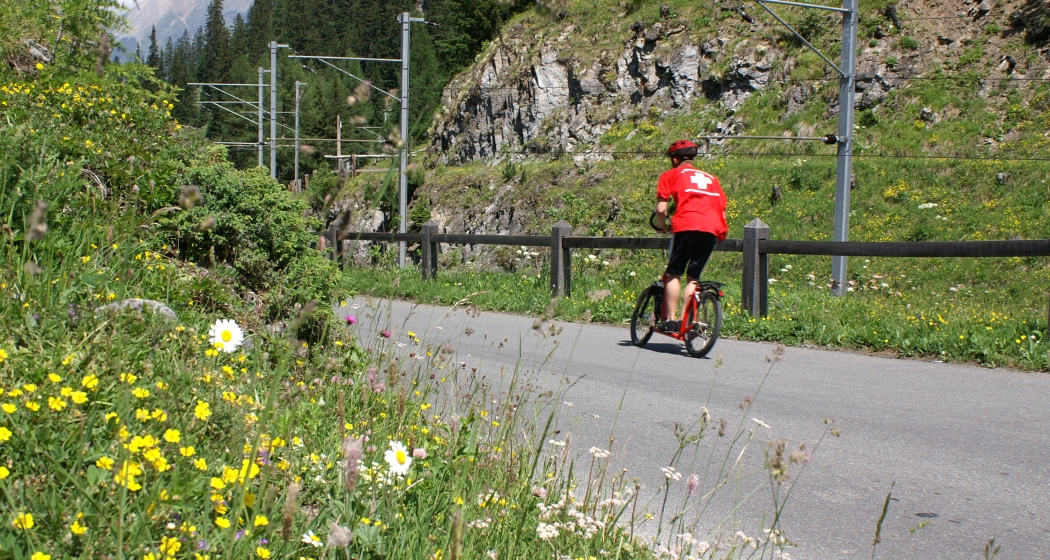 Fast-paced fun on two wheels. With the scooter from Preda or Chants to Bergün. In summer you can ride the Albula Pass road from Preda to Bergün on a scooter. Fun for young and old!
In 15 min the Rhaetian Railway takes you to Preda and you are already on your way back the 6 km to Bergün.
The descent from Preda takes a good 20 minutes. The road is used by traffic in summer. The scooter is considered a traffic vehicle like a bicycle and has to obey the traffic rules.
Adults: CHF 18.00
Children: CHF 14.00
Helmets for hire: (recommended) free of charge
Reservation for groups is necessary
Special departures from the God car park in Latsch and from the fountain in Stuls to Bergün can also be made on request.
Short detour to Lake Palpuogna. One of the most beautiful Swiss mountain lakes.