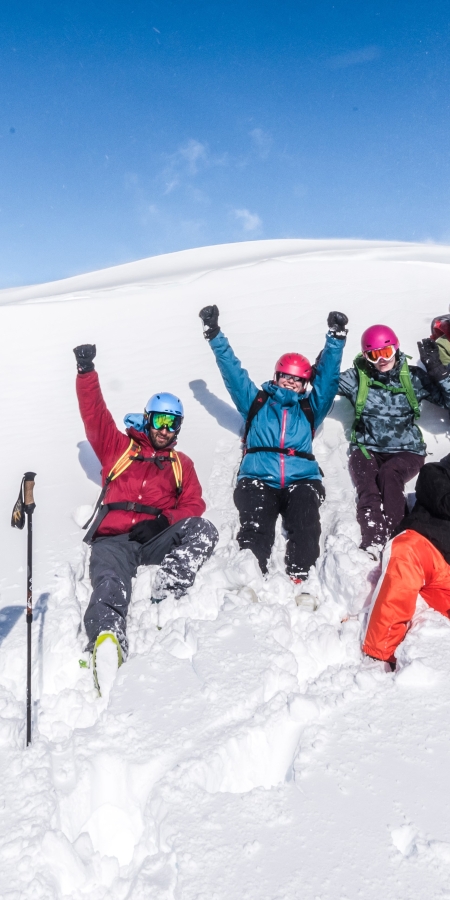 Operation Sportbahnen Bergün from 04.02. - 24.03.2023 for tourers.
Operation chairlift during the winter season
We now offer tourers the possibility to ride on Darlux from the beginning of February until the end of the season by appointment at 08.00 am with all sections.
Operation chairlift after the winter season
From March 13, 2023 we are working on Darlux on the revisions of the facilities. For touring skiers we offer the possibility to come to the mountain in the morning. Driving possibilities exist in principle only during the week (no weekend operation), and we ask for telephone registration until the day before 15.00.
Price                                 
                                      Piz Darlux                La Diala/SnowHill
Adult                             CHF     26.00          CHF  16.00
Teens / Seniors         CHF      23.00          CHF 14.00
Kids                             CHF      15.00          CHF 10.00
Dates
Daily 04.02. – 13.03.2023
All sections incl. ski lift Piz Darlux 2'575 m.ü.M.
Monday – Friday 13.03. – 24.03.2023
First section to Pros da Darlux (La Diala) 1'977 m.ü.M.
Time / Meeting place / Registration
Ascent 08.00

Meeting point Darlux valley station 07.45 hrs

Registration the day before until 16.30

Ride from min. 5 persons
Contact
SBA Sportbahnen Bergün AG
Tel.: +41 (0)81 407 12 56
info@sportbahnenberguen.ch