Albula Tunnel II construction site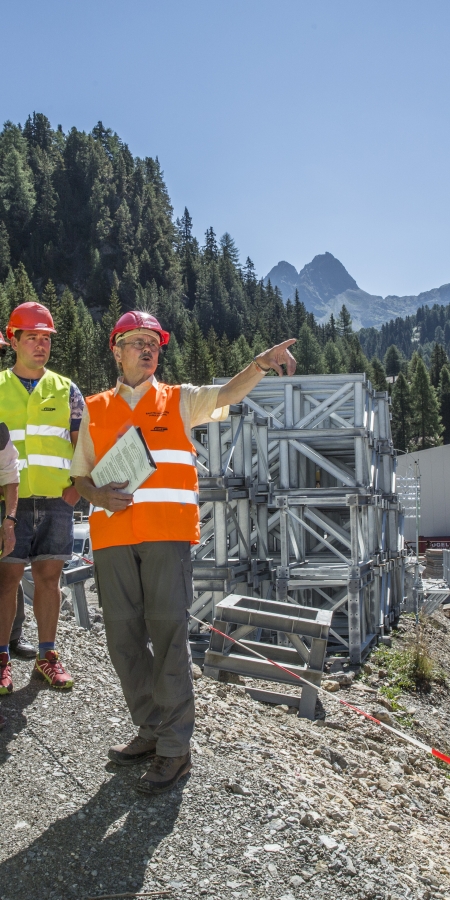 Experience close-up the construction site of the century!
Public guided tours
In conjunction with the Albula Railway Museum, the Rhaetian Railway offers regular guided tours of the construction site in Preda.
The tour takes you through the Info Arena and the building site in Preda, subject in each case to the current state of operations at the building site. A site guide is on hand to provide expert information on the construction of the new Albula tunnel.
In the Info Arena, children also have the opportunity to experience the building site in a very special way in the company of Kobali, the demolition expert.
Guided tours for groups
From May to October extra guided tours can also be organised for groups by prior arrangement.
Number of participants: max. 20 pers./guide
Cost flat rate: CHF 85.00
Information & Reservation
Bahnmuseum Albula
Tel.: +41 (0)81 420 00 06
albulatunnel@bahnmuseum-albula.ch
www.bahnmuseum-albula.ch