Winter
Faszination Landwasserviadukt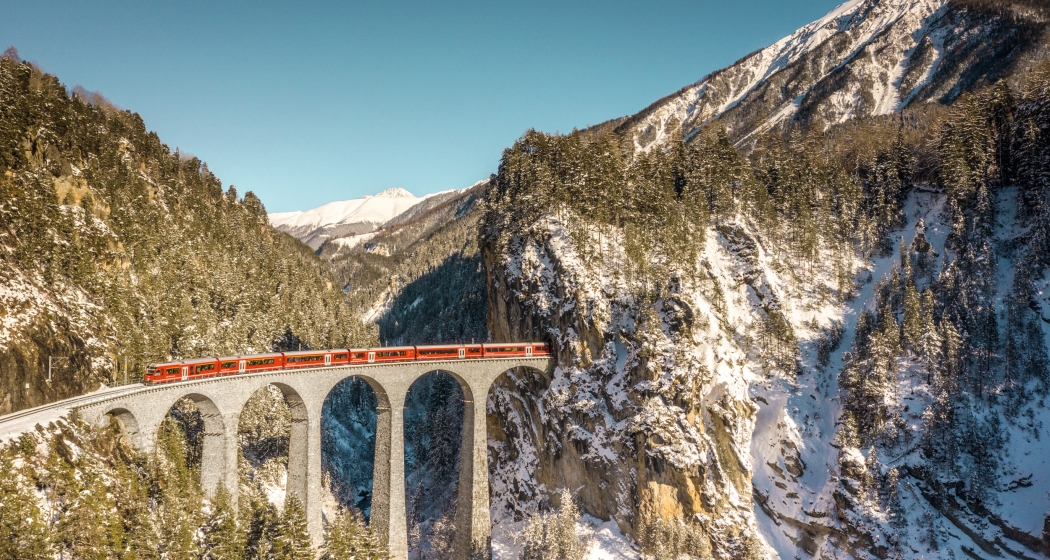 Guided tours to the Landwasser Viaduct.
The Landwasser Viaduct in Filisur is one of the highlights of the Rhaetian Railway's UNESCO World Heritage route. Pictures of the viaduct are going around the world, especially since the successful RhB world record attempt on 29 October 2022.
Walk with your guide to the "Landwasser Viaduct" viewpoint. On the way, you will learn interesting facts about the viaduct, the RhB and the Albula Valley. 
More information about our guided tours:
Faszination Landwasserviadukt - Guided tours