Sommerangebot Reka
Rekalino-Express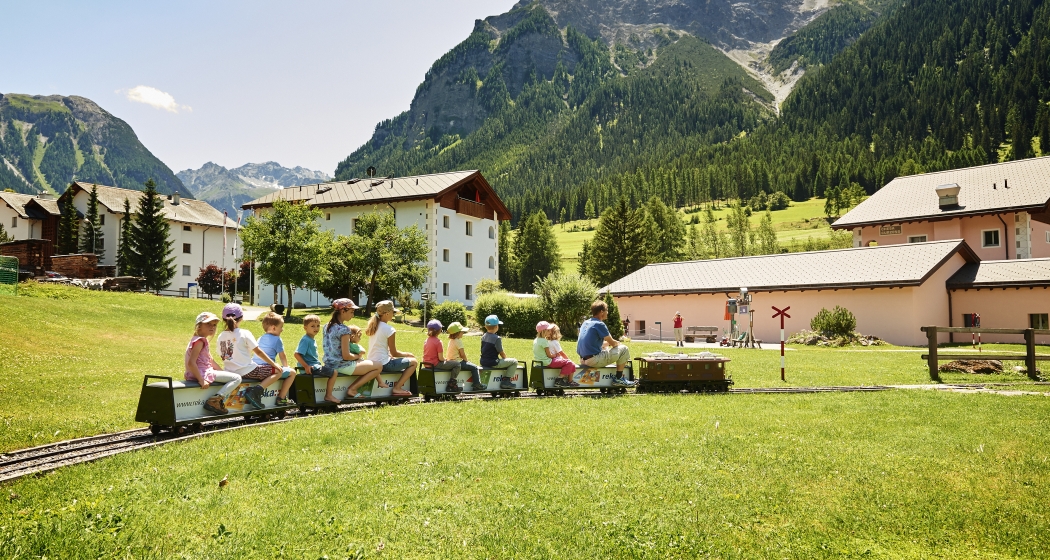 The children's train in the Reka holiday village!
On a great ride! In the Reka holiday village there are train-tastic attractions for young visitors!
The Rekalino Express is happy to take little passengers on a tour of the Reka site. Fun guaranteed!
Dates
Monday – Sunday*  22.05. – 21.10.2022
*Wednesday and Saturday the Rekalino Express is free.
Time
Sunday 09.15 bis 10:00 h
Monday, Tuesday, Thursday, Friday 16.00 bis 16.45 h
Die Kleinbahn fährt nur bei trockener Witterung.
Fare
Single trip: CHF 1.50
10 journey subscription (only for Reka guests): CHF 7.50
Contact
Reka-Feriendorf
Familie Sidler
Tel.: +41 (0)81 407 12 57
berguen@reka.ch
www.reka.ch