Sommerangebot Discover
Goat walk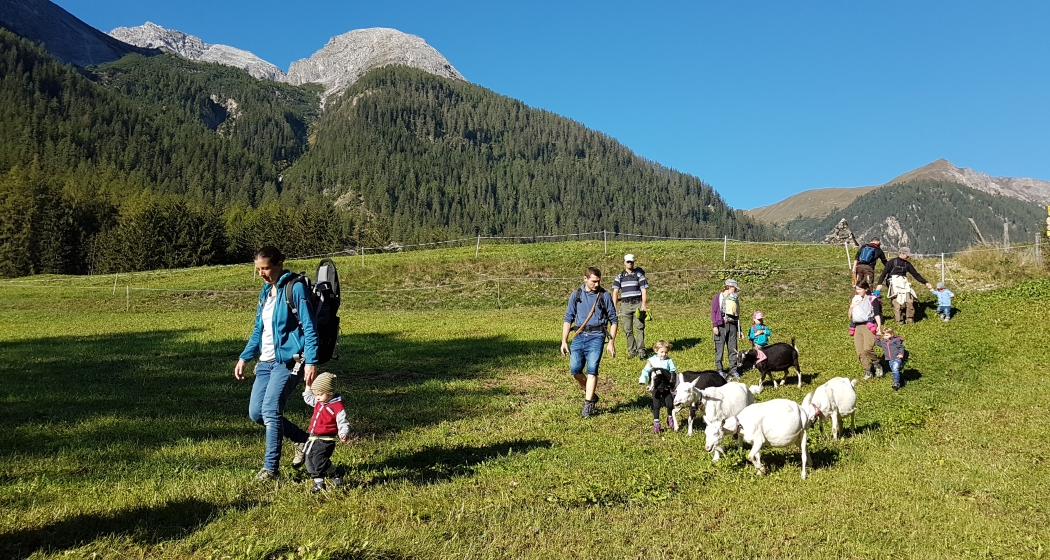 Nature experience for children and the whole family.
Accompanied, the children pick up the specially trained walking goats at the Plaschair farm and go on a short hike. Refreshments for humans and goats, as well as drinks, are provided.
Dates
Tuesday  05.07 - 16.08.2022

Time        2pm until 4pm

Registration possible from 8am the day before
Prices
Price per person CHF 15.00 incl. catering
Further Informationen
Children under 6 years only if accompanied.

The number of participants is limited.
Contact
Kurhaus Bergün
Tel.: +41 (0)81 407 22 22
info@kurhausberguen.ch
www.kurhausberguen.ch
Datum: Dienstag 05.07. - 16.08.2022
Zeit: 14.00 bis 16.00 Uhr
Anmeldung: ab 08.00 Uhr am Vortag möglich
Preis pro Person CHF 15.00 i

nkl. Verpflegung
Kinder unter 6 Jahren nur in Begleitung.

Die Teilnehmerzahl ist begrenzt.