Kesch Hut via Bergün - Val Tuors - Chants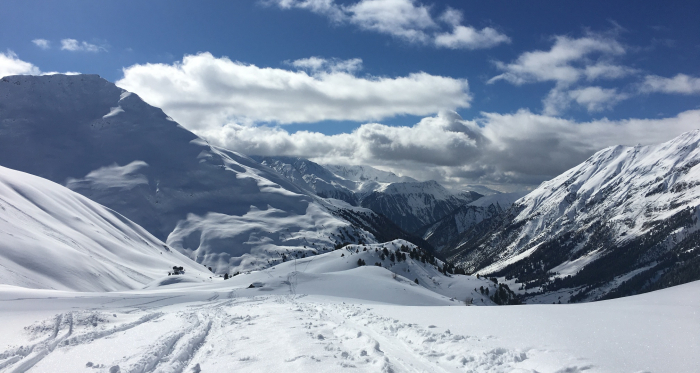 This access to the Keschhütte is the long variant. But all the more worthwhile through the beautiful Val Tuors. This tour is more suitable in spring, as the avalanche situation quickly becomes critical in mid-winter.
There is a parking space at Plan Tizolas. If you arrive by public transport, you have to calculate a 30-minute walk to the starting point of the tour or order the local transport service Mountain Tours under Tel. 078 680 35 00
---
Coordinates
46.634903, 9.767474
Description
From Bergün / Bravuogn (1364 m) on the road (cleared in winter to curve P. 1473) into Val Tuors to Chants (1823 m). Continue on the Alpweg to the southeast and at P. 1833 over the bridge, then through the forest to P. 1951. Continue east to the hut.
Tour description Vital Eggenberger / SAC Tour Portal