Summer Sports
Vitaparcours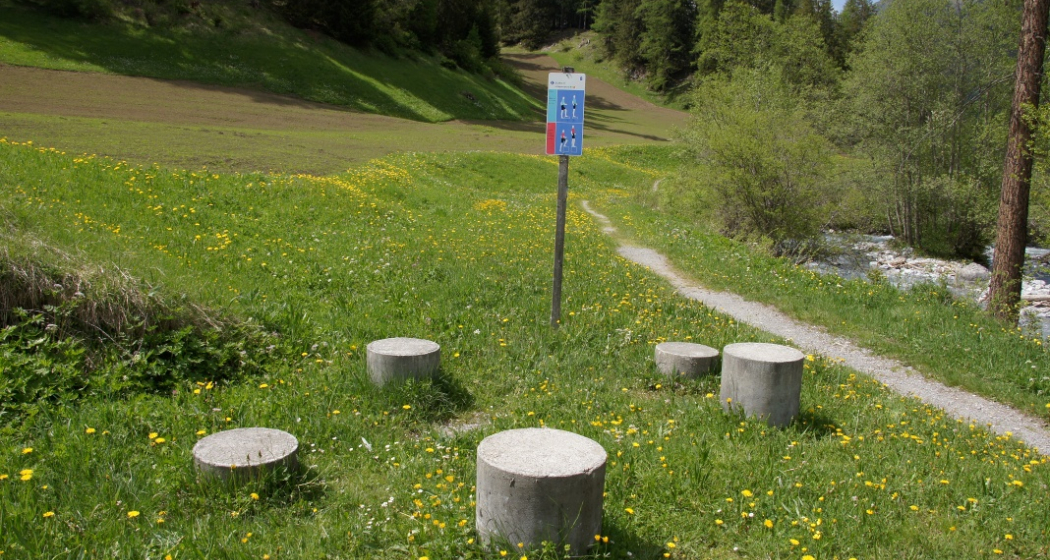 Fitness training in the forest. The Zurich Insurance Vitaparcours leads through an idyllic section of forest and along the Albula river. It is equipped with 15 information panels on flexibility exercises, strength training and endurance.
The course is suitable for everyone. For less ambitious athletes, a walk through the area is worthwhile.
Starting point
Take the main road in the direction of Oberdorf.
Turn right after the red railway wagon with farm products. Follow this road in the direction of the shooting range. The Vitaparcours starts on the opposite side of the stream.
Duration and requirement
Route length: 2.5 km
Performance kilometres: 3.1 km
Ascent / descent: 96 m
The course is suitable for everyone. Even a walk through this beautiful area is worthwhile, so even less ambitious athletes get their money's worth.
Contact
Bergün Filisur Tourismus
Tel.: +41 (0)81 407 11 52
info@berguen-filisur.ch
www.berguen-filisur.ch