Fireplace Bergün Filisur
Barbecue Lai da Palpuogna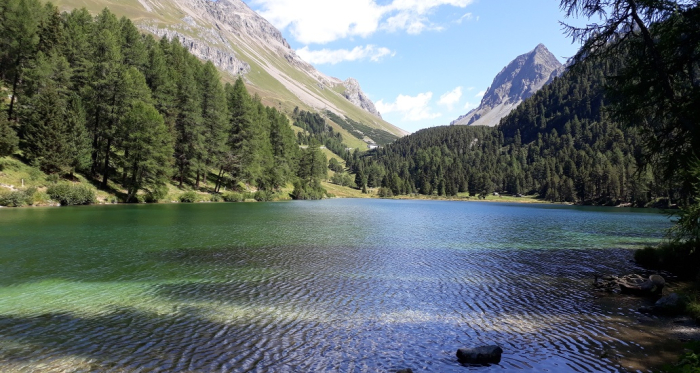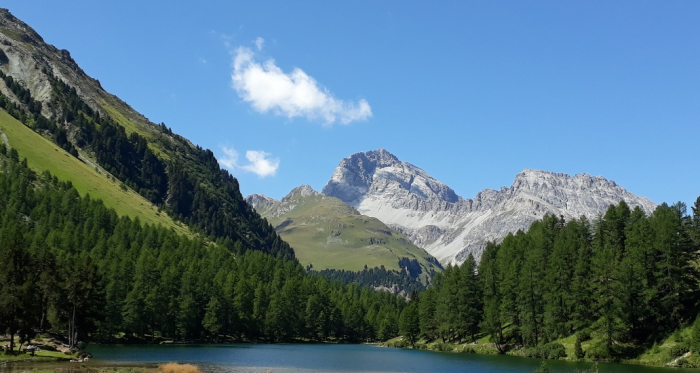 Lai da Palpuogna was named "the most beautiful spot in Switzerland" in a survey conducted by SRF. The lake with its crystal clear water and the larch forest is truly a recreational oasis. Guests can relax at one of the picnic areas with fireplaces.
Barbecue Lai da Palpuogna
Bergün Filisur Tourismus / Plazi 2A, 7482 Bergün
Description
Take the Rhaetian Railway to Preda. From there you hike up the forest path. The small effort is rewarded with crystal clear water and larch forest. For safety reasons, however, it is not a bathing lake. 
Please note: - Always use the public barbecue areas! - Extinguish fire after grilling! - Observe warnings regarding forest fire danger!